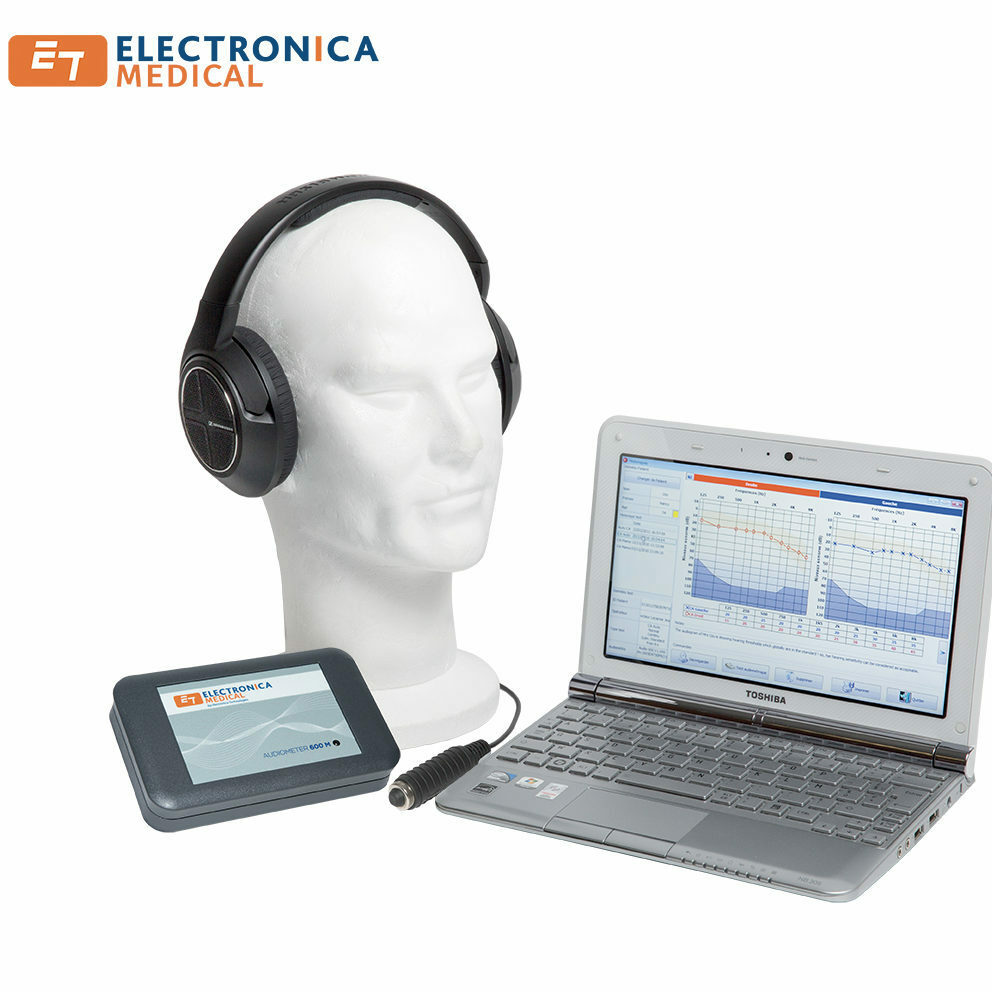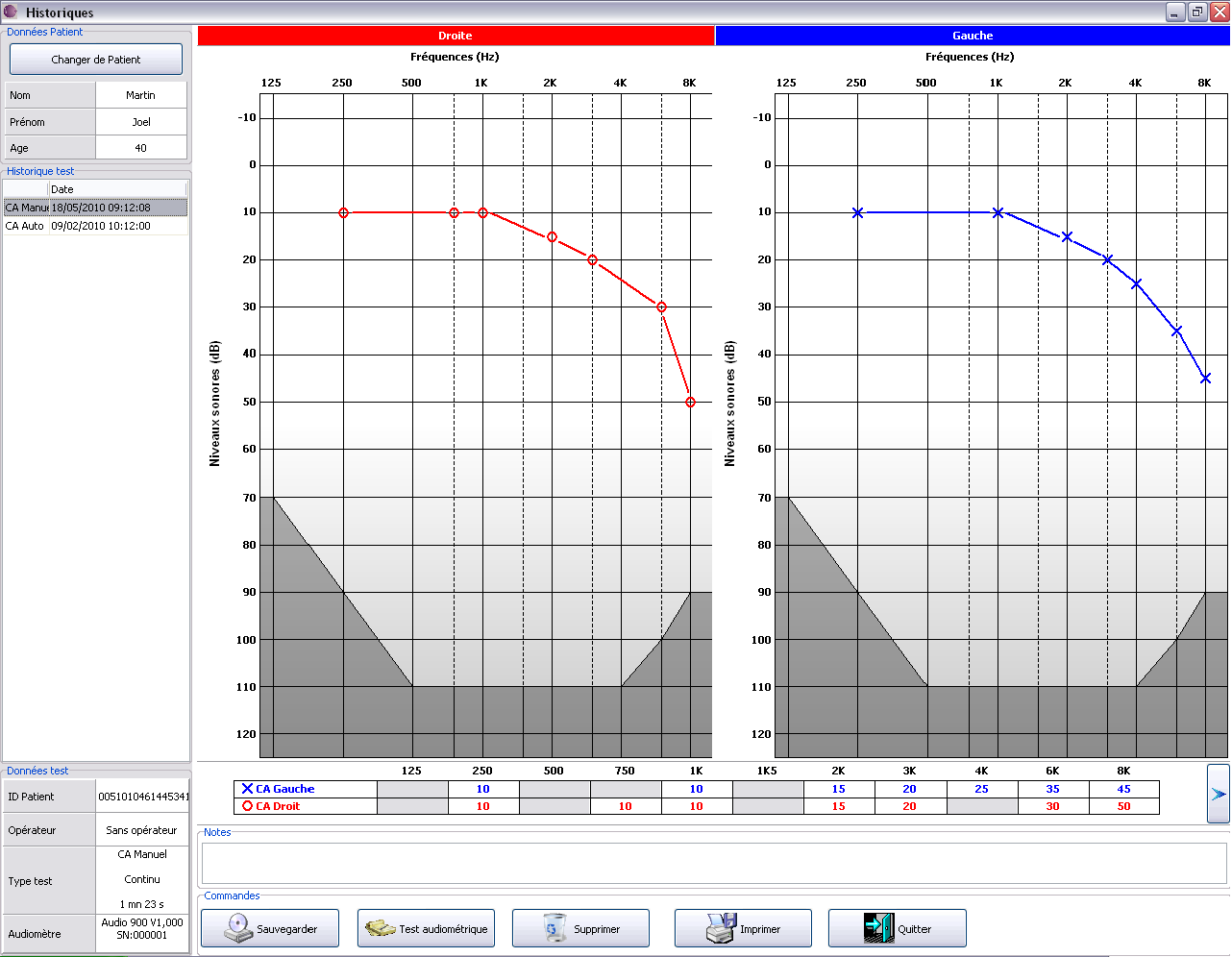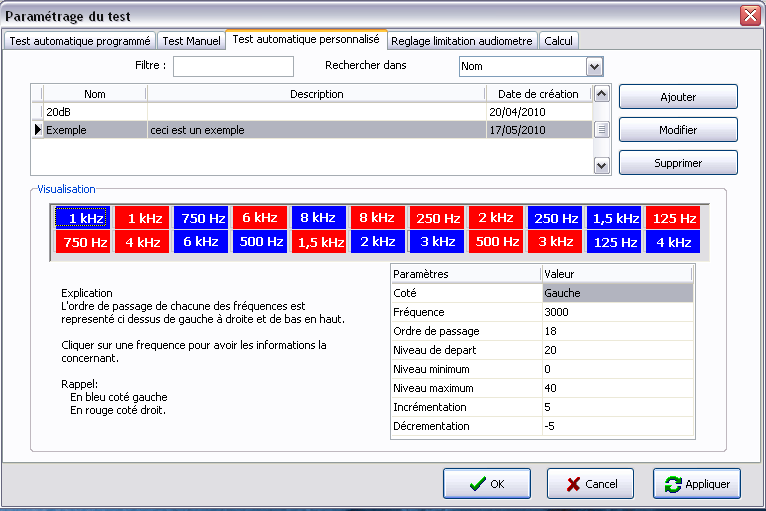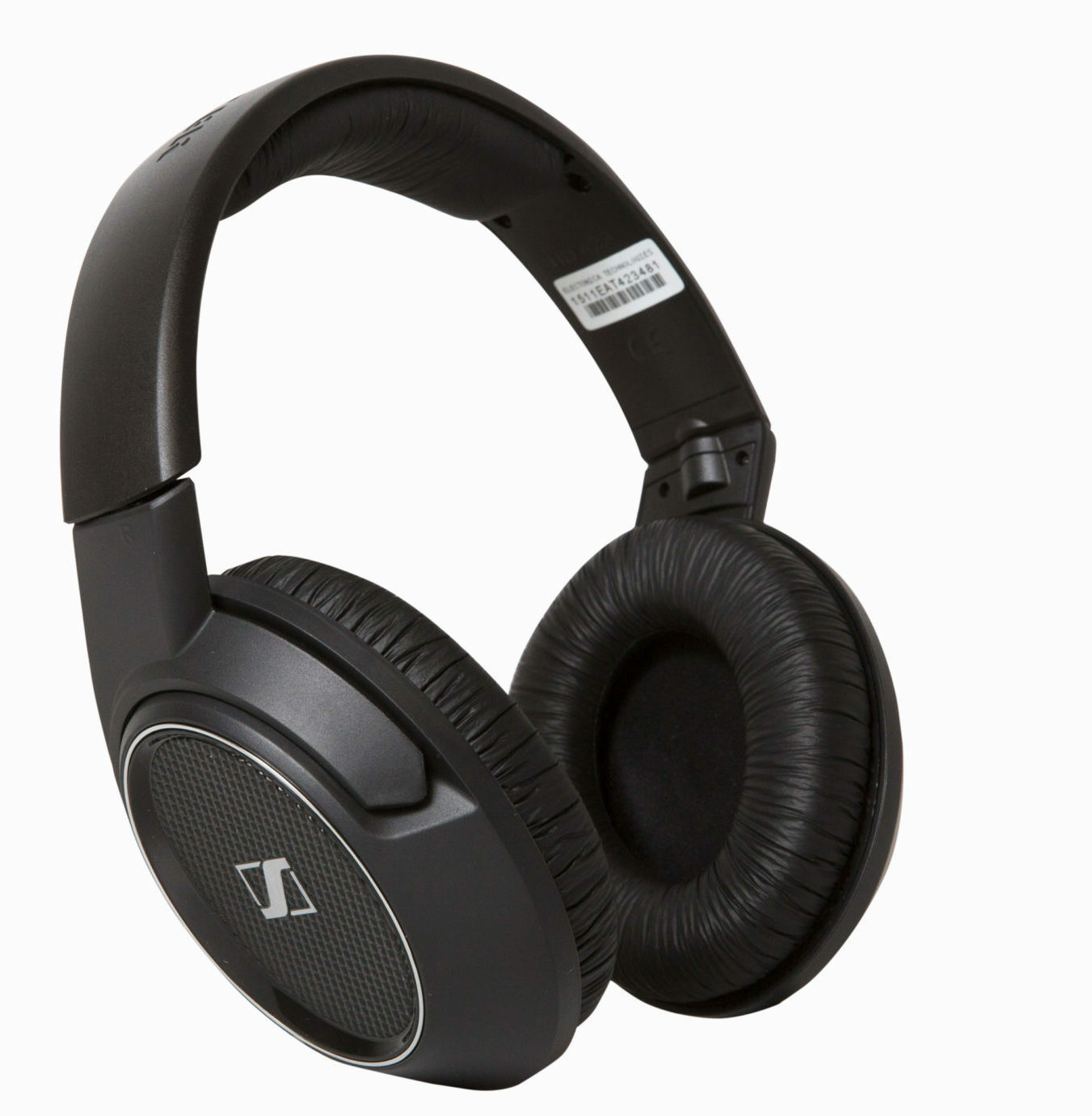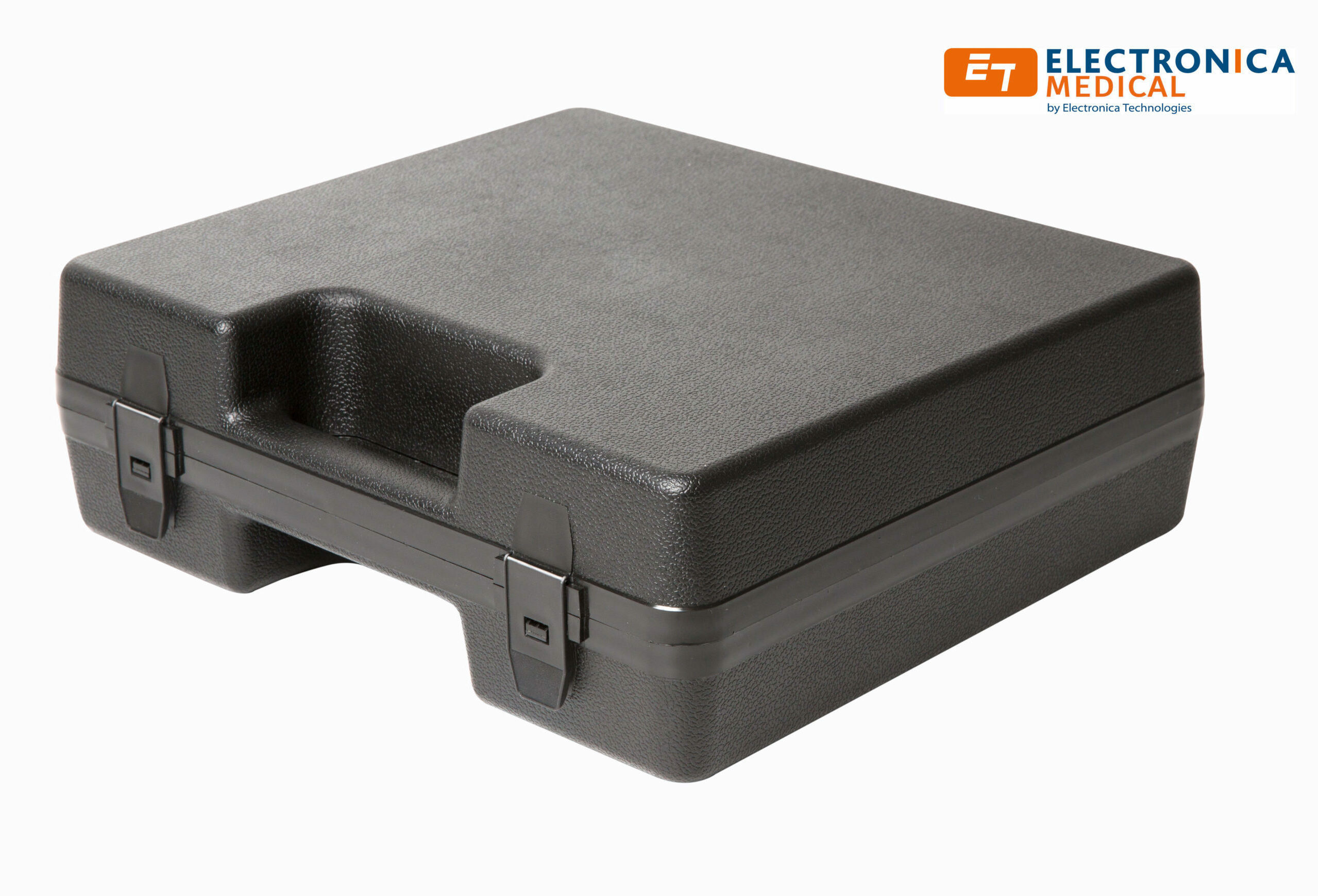 The 600M audiometer is perfectly adapted for occupational medicine.
The flexibility of the software allows an adaptation of its application to the different medical practices and a personalization of the test programs according to the needs of the Health Professional.
A single software, designed to be easy to install, understand and use:
A simple and unique connection: to your PC, by USB link
Interactive and intuitive
No limit to the number of installations and duration of validity.
Databases, creation of patient files, saving, printing, XML export
Easily transportable
Its performance makes it a software capable of :
Interface with any medical software package and export test results
Merge, synchronize or replace databases between them
To assist in the interpretation of audiograms (according to EN 7029)
Calculate hearing loss
Determine audibility thresholds using the "Hughson-Westlake" method
Generate a continuous or pulsed sound
Include all traceability elements related to the test and the audiometer on the patient form
French, English, German,
Italian, Spanish,
Portuguese, Dutch,
Hungarian, Polish, Romanian.
Type: 4 - screening and control (according to EN 60645-1) Medical mark CE 0459 - Class IIa
Output: CA - Aerial Conduction
Frequency range (11 values) : 125, 250, 500, 750, 1000, 1500, 2000, 3000, 4000, 6000, 8000 Hz (+/- 1%)
Adjustable noise level : from - 10 HLdB to 100 HLdB
Level increment : 5 dB
The design of the 600 M audiometer makes it capable of being connected to any PC (notebook, laptop or desktop). It ensures the electrical safety of the system (according to EN 60601-1).
Delivered in a carrying case including :
The audiometric box
The Sennheiser headset HD200 Pro
The 1m USB cable
The patient response button
A USB key supporting the software and the user manual
Power supply: via USB cable
Minimum PC requirements:
1 USB port, RAM: 1GB, CPU: 1 GHz - Free hard disk space: 50 MB - Graphics resolution: 1024×600 - Possible operating systems: Windows 7, Vista, XP, 8, 10 and 11
Downloads commercial documents